Beaverton's Best Chinese Restaurant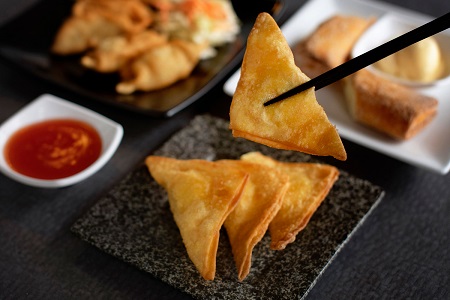 Welcome to Happy Panda, the best Chinese restaurant Beaverton, OR, has to offer! Since 1989, our mom-and-pop shop has been serving delicious Chinese cuisine near the corner of Walker Road and 185th for families ready to dine-in, take-out or order for delivery.
What makes us the best Chinese restaurant in Beaverton? Our winning combination of traditional recipes, great cooks, and quick delivery always has Beavertonians returning for more. With a core team of experienced cooks, our menu offers all your Chinese food favorites, plus we can adapt our dishes to accommodate vegetarian and gluten-free dietary restrictions.
Whether you're looking for an excellent Chinese restaurant for your next family dinner or quick lunch at the office, let Happy Panda transform your next meal! In addition to dine-in, we also offer Chinese food delivery and take-out options for orders within a 5-6mile radius. For orders between 5-6 miles there is a minimum $70.
Our delivery drivers are quick and efficient, so you can expect your food for brunch, lunch or dinner to arrive hot and fresh within 30 minutes or less and our restaurant team is ready to assist you with custom large catering orders. Reach out to us today to see how we can help.
---
An Expansive Asian Cuisine Menu
Are you looking to mix it up beyond just traditional Chinese cuisine? The chefs at Happy Panda don't just stay within the Great Wall; our selection of menu items includes fantastic Asian food items such as yakisoba and pad Thai noodle plates. Not in the mood for noodles? Our Thai curries and deep-fried shrimp are sure to tantalize your taste buds, while our mango sweet rice and almond cookie desserts are simply incomparable.
Here are some of the food variety and popular dishes you can expect here at Happy Panda:
Orange Peel Chicken: tender fried chicken breast pieces cooked in a mild spicy brown sauce with fresh orange slices
Szechuan Beef: deep-fried beef pieces drenched in our house-made spicy Szechuan sauce and sprinkled with sesame seeds
General Tso's Chicken: tender fried chicken breast, covered in Szechuan sauce and served to your choice of spiciness
Shanghai Street Noodles: stir-fried egg noodles, vegetables and beef, shrimp or chicken combined into a scrumptious plate
Hot and Sour Soup: a Happy Panda favorite flavored with hot pepper and filled with vegetables
Barbecue Pork: tender slices of pork served with spicy mustard and a sweet and sour sauce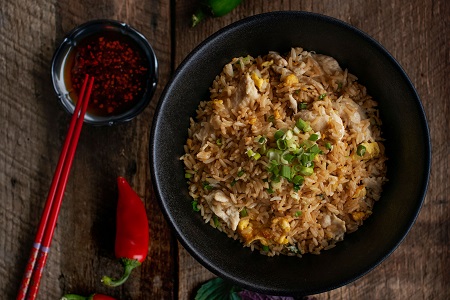 Looking For Gluten-Free Chinese Food Near Me?
Here at Happy Panda Chinese Restaurant, we make sure no mouth goes unfed and work to ensure patrons with vegetarian and gluten-free dietary restrictions can enjoy items on our menu.
Gluten-free restauranteurs will want to try our homemade cashew nut, Szechuan, orange peel, kung pao and other seasonings. Vegetarians can try our delicious stir fry and mixed vegetable plate, Buddha's Feast, or spice it up with our Szechuan Eggplant dish. We even serve a fantastic Thai curry replete with mixed veggies and a delicious homemade sauce.
With room for everyone to visit, you'll want to bring the whole family! There's simply no shortage of specials here at the Happy Panda.
---
The Search For A Chinese Restaurant Near Me Is Over!
Chinese food is one of America's most popular international cuisines, and Beaverton is no different. Our location on Walker Road and 185th makes us easily accessible from anywhere in Beaverton, while our delivery services can bring Chinese cuisine to your doorstep. If you are still searching for "Chinese restaurants near me," look no further than Happy Panda Chinese Restaurant.
There's a reason why our regulars have favorite servers and tables. Our restaurant team is ready to accommodate your Happy Panda experience. Our servers are prepared to explore the menu with you. Our cooks have adapted to serve gluten-free and vegetarian dishes. And with each visit, our family welcomes and thanks you!
So what are you waiting for? No matter what you're in the mood for, the best Chinese restaurant Beaverton, OR, has to offer is right around the corner.