The Search For Chinese Delivery Near Me Is Over!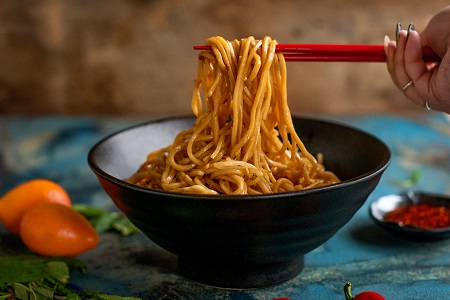 For over 30 years, Happy Panda has been a staple for Chinese food delivery in Beaverton, OR. We deliver delicious plates of Chinese cuisine from our cozy spot on Walker Road and 185th. With house recipes, great cooks and quick delivery, Happy Panda is the perfect solution for Beavertonians hungering for some Chinese food for the soul.
We deliver for lunch and dinner so you can enjoy our delicious food no matter the time of day. Plus, we offer delivery with individual or family-style bowls if you're feeding a family or just yourself. Whether for office events, birthdays or wedding parties, you can rely on Happy Panda to leave all guests satisfied (or even wanting more). Whether you're feeding a family or just yourself, we've got you covered.
Order through our website, and we can deliver within a 5-mile radius from our location for a small fee, making us an excellent option for Bethany, Cedar Hills, Cedar Mill, Elmonica, Orenco Station, Reedville and Somerset West residents. Our delivery drivers have been with the restaurant for years and know the western Portland metro like the back of their hands. For a small fee, there is no quicker option than ordering directly from us.
Call (503) 690-3663 or contact us via our website!
---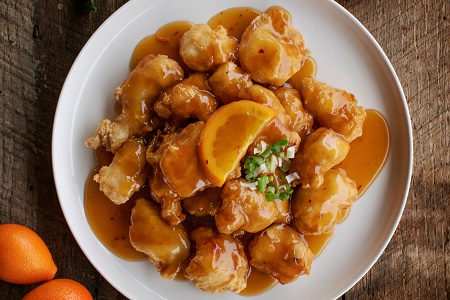 An Expansive Menu With Signature Lunch Specials For Everyone
Over the years, Happy Panda has built a menu of tasty plates that have a little something for everyone to enjoy. In addition to all your Chinese food delivery classics, our Chinese restaurant also offers Thai curries and yakisoba noodle dishes that are guaranteed to put a smile on your face.
If you're currently stuck in the office and need something both quick and filling, there is no better option than Happy Panda. We start every day prepared for the lunch hour, and our delivery drivers will arrive with your food, hot and ready to serve.
Take a look at the wide variety of our signature lunch specials:
Orange Peel Chicken: tender fried chicken breast chunks cooked in a mild spicy brown sauce with fresh orange slices
Szechuan Beef: shrimp, white meat chicken, beef, peanuts, diced vegetables dripping in our house-made spicy sauce
Sweet & Sour Shrimp: tender fried shrimp sauteed in a tangy sweet and sour sauce
Mongolian Beef: tender sliced steak sauteed with green onions, white onions & cabbage
Cashew Nut Chicken: white meat chicken, sauteed with cashew nuts and steeped in sauce
Chicken and Shrimp with Mixed Vegetables: a healthy dose of chicken, shrimp and greens
Have someone looking for an all-American appetizer? We can cook up some french fries or serve an excellent cheesecake. For those with dietary restrictions, we also offer vegetarian and gluten-free options. Regardless of the dish, we will deliver it. So whether you're looking for a hearty meal or something light and refreshing, Happy Panda has got you covered.
---
Best Chinese Food Delivery Service
Whatever you're in the mood for, Happy Panda can accommodate. We will deliver your food promptly and correctly from office events to wedding parties. We know that not everyone has the time to cook, which is why Happy Panda Restaurant is ready to serve hot plate Asian cuisine from yakisoba and Kung Pao shrimp. All you have to do is order and enjoy!
We can even adapt to vegetarian and gluten-free dietary restrictions. Whether you're looking for an excellent Chinese restaurant for your next family dinner or quick lunch at the office, let Happy Panda transform your next meal! In addition to dine-in, we also offer Chinese food delivery and take-out options for orders within a 5-6mile radius. For orders between 5-6 miles, there is a minimum of $70.
Our delivery drivers are quick and efficient, so you can expect your food for brunch, lunch or dinner to arrive hot and fresh within 30 minutes or less, and our restaurant team is ready to assist you with large custom catering orders. Call or contact us today today to see how we can help.