The Search for Chinese Food Near Me Is Over
If you're looking for delicious Chinese food in Aloha, OR, look no further than Happy Panda.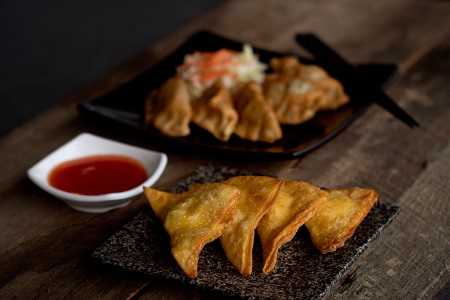 Our veteran cooking staff has been serving savory Chinese food since 1991, and our menu features all your favorite recipes and signature dishes, from shrimp fried rice to Szechuan beef. Don't worry if you have dietary restrictions, either. We're happy to accommodate gluten-free and vegetarian taste buds with select menu items.
In addition, our quick delivery makes us the perfect Aloha restaurant for busy residents. Our employees are dedicated to providing excellent service, so you can be sure you'll receive your food promptly and piping hot. We deliver anywhere within 5 miles, making us a perfect option for Bethany, Cedar Hills, Cedar Mill, Elmonica, Orenco Station, Reedville and Somerset West residents. Please call our restaurant if you have a large catering order, and we can give you a customized quote.
Whether at home, school or in the office, we can bring the Happy Panda experience to you. With our family dinners and combination meals, we can cater family gatherings, office parties, work lunches and more. So the next time you're craving Chinese dishes, make Happy Panda your answer. Order from Happy Panda today, and enjoy the best Chinese food Aloha has to offer!
---
We Specialize Across Asian Cuisines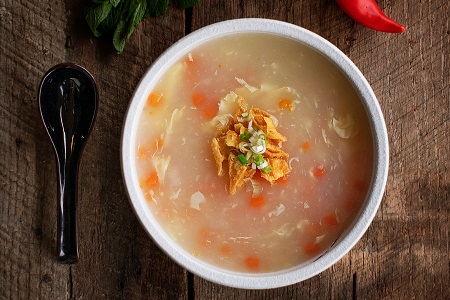 Happy Panda is excited to share beyond the Great Wall, serving great noodle plates, curries, street food, and much more. Of course, our chow mein is worth writing about, but we also have all your favorites, like General Tso's chicken, kung pao shrimp, and egg rolls. And don't forget our soup menu! We have classics like wonton soup and our trademark hot and sour soup.
We are also proud to cook our dishes to work for vegetarian and gluten-free dietary restrictions so that everyone can enjoy the Happy Panda experience. And as always, our quick delivery guarantees you'll get your food fresh and fast. Whatever you choose at Happy Panda, we will surely deliver mouthfuls of food. But our most tremendous success comes in adapting a diverse array of Asian cuisines with a Happy Panda twist.
Our restaurant is ready to serve your family, office, or party with a bevy of great chef specials:
Happy Family: shrimp, white meat, chicken, beef and diced vegetables dripping in our trademark barbecue sauce
Orange Peel Chicken: tender fried chicken breast chunks cooked in a mild spicy brown sauce with fresh orange slices
Salt and Pepper Shrimp: tender fried shrimp sauteed with salt and pepper and served with a healthy helping of rice
Sesame Beef: Lightly fried sliced beef in our trademark savory sauce and sprinkled with sesame seeds
General Tso's Chicken: tender fried chicken breast, covered in Szechuan sauce and served to your choice of spiciness
Thai Coconut Curry: mixed vegetables stir-fried with a homemade Thai curry sauce, with or without chicken
Panda Deluxe Yakisoba: shrimp, beef, chicken and mixed vegetables all stir-fried into a fresh noodle plate
---
Homemade Chinese Cuisine for Aloha's Residents
Happy Panda is Aloha's best Chinese restaurant. Our food is delicious, our service is exemplary, and our delivery is always on time. See us at the corner of Walker Road and 185th, order delivery or pick-up with us online or over the phone at (503) 690-3663. With our winning combination of great food, fast delivery and excellent service, it's no wonder we've been an Aloha staple for over 30 years. So the next time you're in the mood for Chinese food, make Happy Panda your first choice. You'll be glad you did!